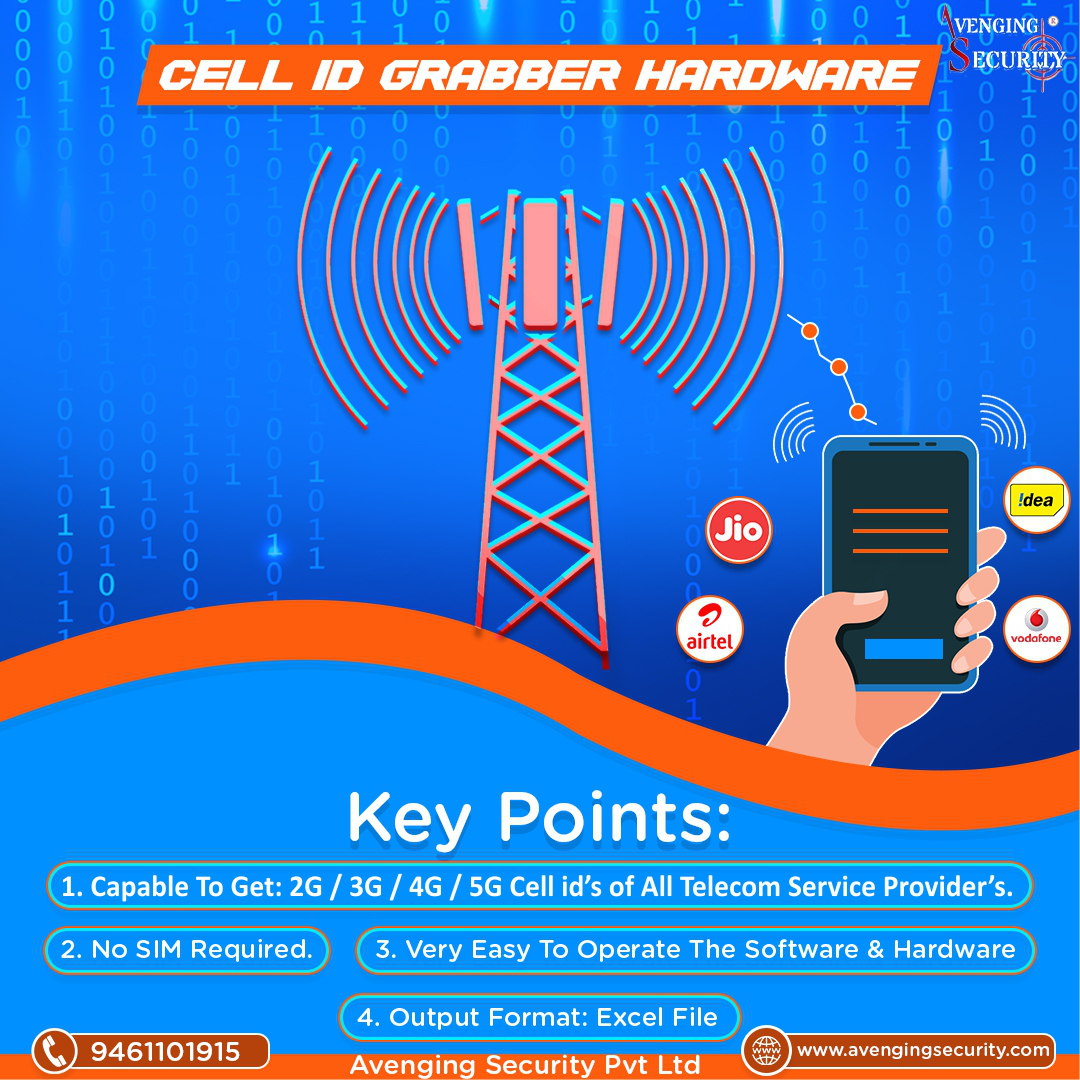 (2G, 3G, 4G) CELL ID GRABBER
---
Capable of collecting real time 2G, 3G and 4G/LTE cell id data
The toolkit is capable of collecting real time 2G, 3G and 4G/LTE cell id data from towers of different telecom companies
Download Brochure
The tool kit is operational without sim. The toolkit scans in 1 mode – Without creating any confusion.
The toolkit is capable of collecting real time 2G, 3G and 4G/LTE cell id data from towers of different telecom companies
Toolkit is compatible with Windows based Operating Systems with prior loaded Java enviornment.
The toolkit is simply operated in one click without any repeated human intervention. Able to scan all the 2G, 3G & 4G
The data is automatically saved in excel file format, which can instantly be send on e-mail.
Technical Support (Email & Phone) with Free Software Updates is available for Five Years from the Date of Purchase.
The toolkit runs on Single mode.
Firstly, it is possible that while taking cell id's from mobile application any important cell id will be missed but while taking cell id's from device it comes out more relevant according to the location
Secondly, the device takes less time while scanning the location in comparison to the mobile application.